Written By: Christine Westermire – Museum Educator
Even though Juneteenth was made a federal holiday on June 17, 2021, by President Biden, it has been an important holiday to African Americans since 1865. When most people think of the end of slavery, they think about the Emancipation Proclamation signed by Abraham Lincoln in 1863, freeing millions of black slaves in the South. However, not all slaves were freed that year; it would be another couple of years before over 250,000 still enslaved African Americans in Texas were freed. The holiday signifies the end of slavery and the beginning of a new life for previously enslaved people.
A Safe Haven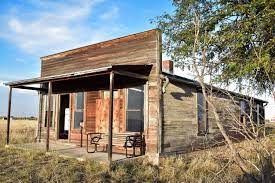 The movement of African Americans from the South to the Northern and Western states began after the Civil War with the Exodus of 1879, and then again around 1910 with "The Great Migration." A few factors led to the migration of around six million previously enslaved people from their home in the South: job opportunities created during World War I and World War II, discrimination, lynching, and lack of education and economic opportunities in the South.1 Unfortunately, the West was not free from discrimination and other problems African Americans faced in the South, but they were able to grow and create their own opportunities. In fact, in 1909, the Enlarged Homestead Act was an opportunity for African Americans to own property for farmland. However, the Enlarged Homestead Act was for dryland farming, which would present to be a difficult task because the ground and climate were not ideal for growing crops. Those who took advantage of this Homestead Act took the opportunity to create or be a part of all black towns in the West to escape racial violence and discrimination. Many people do not know that Colorado had quite a few all-black towns. One of the well-known successful towns was called Dearfield.
Dearfield, located in Weld County, northeast of the city of Denver, now vacant, was the largest all-black town in Colorado and is the only historical all-black town that still has intact buildings. The 320-acre plot of land was established in 1910 by Oliver Toussaint Jackson, a successful Black man who was known for being an entrepreneur and a messenger for governor of Colorado John Shaforth. Oliver, also known as O.T. Jackson, was inspired by Booker T. Washington's biography "Up From Slavery" to build a town where Blacks could have the independence to farm their own land, a freedom they could not easily achieve in the South.2 Unfortunately, the first settlers were impoverished, and many lived in tents, dugouts, and even caves, but by 1915 citizens of Dearfield had built 44 wooden cabins.
Farming the land was not easy, rainfall was unpredictable, and water was not easy to come by as water rights were expensive. Despite these issues, farmers were able to grow corn, oats, barley, alfalfa, hay, potatoes, and an assortment of other produce. They also had livestock such as cattle, pigs, horses, and poultry.3 Part of the success of Dearfield was due to O.T.'s hard work promoting the town through promotional pamphlets, farm magazines, and Black-owned newspapers.4
During World War I, there was a focus on sending the U.S. military and Allied troops food. Because of the high need for home-grown food and high prices, Dearfield's crops were in demand, increasing the town's prosperity. In fact, in 1917 crops were valued at around $50,000, over a million dollars in today's money.5 Businesses, such as lumber companies, stores, and hotels were attracted to the small town, creating more opportunity for growth. Black homesteaders came from all over the country and at its height in the 1920s, the population was about 700.6 However, after only about 20 years the town, like many others across the country, was affected by the Dust Bowl and the Great Depression. The population began to decrease and most of the residents in Dearfield left for better opportunities in Denver and other western towns in 1940.
Oliver Jackson decided to stay in Dearfield until his death in 1948. When O.T. Jackson's home was in danger of being lost in 2000, Colorado State Senator Gloria Tanner introduced Senate Bill 170. This bill was passed and utilized $250,000 in state appropriations for building a plan to preserve Dearfield. In 2002, Jackson's home was restored due to the hard work and partnership between the Black American West Museum and Heritage Center, Colorado Preservation, Inc., and Colorado State University's Architectural Preservation Institute. Dearfield is still in danger of being lost like many other historic black towns in the west. The Black American West Museum and Heritage Center is continuing to discuss plans for preserving Dearfield through grant funding and partnerships.7
Five Points Neighborhood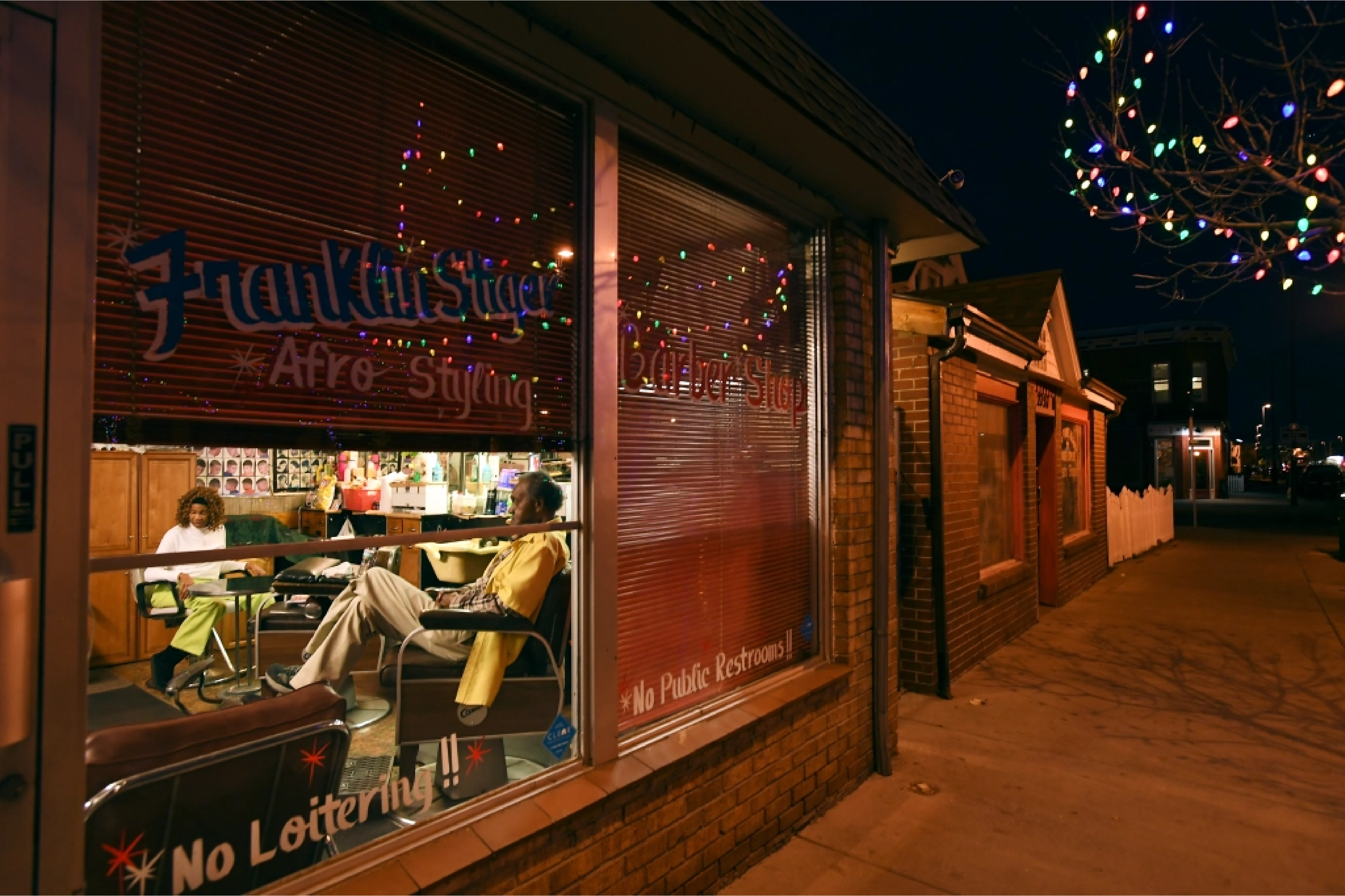 During the Exodus of 1879 and The Great Migration, many African Americans settled in cities. The first wave of migration, the Exodusters, began after the Civil War partially due to threats of the Ku Klux Klan. Those who resisted racial oppression were subject to racial violence and many people chose to migrate to states where they had more opportunities.8 Kansas had been home to abolitionist John Brown and was a "free state" — a very appealing quality to those who wanted to leave the segregated South. Most African Americans who fled the South settled in Kansas, Colorado, and Oklahoma because those states were an opportunity for not only land ownership due to the Homestead Act but also where they could build their own communities. There were many African Americans who settled in Kansas, but there were others who continued west, settling in Denver.
The area of Denver that was settled encompassed the intersections of East 26th Avenue and Welton Street, 27th and Washington Streets, which became known as the "Five Points." The "Five Points" name came from the streetcar stop and was initially a more affluent area where wealthy white families had lived.9 However as Denver grew, many families moved to more affluent neighborhoods, such as Capitol Hill. Because people were moving out of the area, homes in the Five Points area became available for African Americans to purchase. The influx of Blacks moving to the area increased and eventually "Five Points" became known as the "Harlem of the West."10 The number of African Americans owning businesses grew, rivaling Harlem in how many black-owned businesses resided in one area. In fact, Welton Street was filled with Black-owned physician offices, diners, grocery stores, clothing stores, bars, music venues, and many more successful businesses.11
Unfortunately African Americans had a hard time moving to other areas of Denver due to redlining and strict neighborhood rules. Eventually by the 1920s, around 90 percent of the Black population in Denver lived in this area. Housing restrictions did begin to ease up during the 1950s through the 1990s, opening an opportunity for African Americans to move to other areas of the city. As wealthy African Americans left the "Five Points" neighborhood and the population declined, many buildings were left abandoned, and crime increased.12 "Five Points" has been designated a historic culture district and should continue to be remembered as an important part of Colorado history.
Black Settlers in Grand Junction
Photos of Black residents of Grand Junction's past from the collection of the Museums of Western Colorado.
African Americans did not only settle in the Northern part of Colorado but also on the Western Slope. There is little documentation about African Americans immigrating to the Valley, but what we do know comes from two early Black families who settled in the Grand Valley in the late 1800s. The two known pioneer families were the Hines and the Taylor family. The history of both of the families are well-documented due to oral and written histories provided by family members over the years. It is believed that the first of the Taylor family to arrive in Grand Junction was William Austin, who is believed to have immigrated to the valley in 1882.13 He helped build the historic Black church in Grand Junction, Handy Chapel, located on 202 White Avenue in 1892. Handy Chapel, originally known as The African Methodist Episcopal Church, was constructed about 9 years after the land was deeded to the Black community for a dollar by George Crawford in March 1883.14
The first of the Hines family to immigrate to Grand Junction were three brothers: Samuel, Clark, and John Hines. They moved from Missouri to the Valley in 1888 and were joined by their father Elijah and step-mother Nicey Hines, both freed slaves, in 1901. Roots for the Hines family were laid down when two of the brothers, Samuel and John Hines, purchased 10 acres of land for a fruit orchard. It was the first orchard established by African Americans in Grand Junction and was located on what is now the 1800 block of Orchard Avenue.15 There were many other successful African Americans who settled and had a large impact in the Grand Valley, such as John Newman. He was a successful businessman who in 1890 established the first public transportation system in the Grand Valley.
As we celebrate Juneteenth, let us think about what arose after slavery ended in Texas on June 19, 1865. The trials and tribulations that previously enslaved people faced in not only the South but the West as they tried to start their new lives. It is important to preserve historical places such as Dearfield, "Five Points," and Handy Chapel so that the accomplishments of African Americans in the West are not lost.
For the most part, historical museums (including the Museum of the West) only have what is donated and shared with them, which can leave gaps in our historical knowledge. The impact of Black pioneers in the West should continue to be acknowledged through oral history, donations of historical items to museums, and preserving buildings.
References:
[1] https://www.archives.gov/research/african-americans/migrations/great-migration
[2] http://coloradopreservation.org/programs/endangered-places/endangered-places-archives/dearfield-colony/
[3] https://history.weldgov.com/County-150/Weld-County-Towns/Dearfield-Colorado
[4]https://www.npr.org/sections/thesalt/2017/04/12/521800847/a-forgotten-piece-of-african-american-history-on-the-great-plains
[5]https://thefield.asla.org/2021/07/20/dearfield-colorado-homesteading-and-the-dream-of-black-independence-through-agriculture/
[6]https://www.npr.org/sections/thesalt/2017/04/12/521800847/a-forgotten-piece-of-african-american-history-on-the-great-plains
[7] http://coloradopreservation.org/programs/endangered-places/endangered-places-archives/dearfield-colony/
[8]https://www.khanacademy.org/humanities/us-history/the-gilded-age/american-west/a/the-homestead-act-and-the-exodusters
[9] https://www.libertarianism.org/articles/harlem-west-denvers-historic-five-points-neighborhood
[10] https://www.libertarianism.org/articles/harlem-west-denvers-historic-five-points-neighborhood
[11] https://www.libertarianism.org/articles/harlem-west-denvers-historic-five-points-neighborhood
[12] https://www.libertarianism.org/articles/harlem-west-denvers-historic-five-points-neighborhood
[13] http://www.historic7thstreet.org/remembering/pdfs/handychapelhelp.pdf
[14] State Inventory Form 1975, Handy Chapel, courtesy of Museum of The West
[15] https://museumofwesternco.com/blog/uncategorized/handy-chapel-a-treasured-piece-of-my-family-history/
[16] Kelly, Leslie. "Black community played major role in town's history." The Daily Sentinel, Jul 3, 1982, p7