The Power of the Pen
The Museum of Western Colorado and Colorado Humanities are pleased to present this year's History Alive Chautauqua September 8-9, 2023. All events are free and open to the public.
Meet Ernest Hemingway, Edgar Allan Poe, Mary Shelley, Nellie Bly and Rachel Carson.
Friday, September 8, 10 am-4pm
10 a.m. – Edgar Allan Poe
Mesa County Public Library Central Branch
12 p.m. – Mary Shelley
Colorado Mesa University, Love Recital Hall
1 p.m. – Rachel Carson
Cross Orchards Living History Farm
3 p.m. – Ernest Hemingway
Mesa County Public Library, Fruita Branch
Friday, September 8, 6pm-9pm
LOVE RECITAL HALL, MOSS PERFORMING ARTS CTR,
COLORADO MESA UNIVERSITY
6 p.m. – Young Chautauqua Performances
Julia Stephen as Helen Hunt Jackson and Madalyn Dietrich as Amelia Earhart
7 p.m. – Mary Shelley portrayed by Susan Marie Frontczak
8 p.m. – Edgar Allan Poe portrayed by Brian "Fox" Ellis
Saturday, September 9, 9am-3pm
MOSS PERFORMING ARTS CTR, ROOM 128, COLORADO MESA UNIVERSITY
9 a.m. – Doors Open/Coffee
9:15 a.m. – "From Adversity to Advocacy: How Rachel Carson Overcame Hardships to Write Silent Spring" – Katie Knutson (Rachel Carson)
10:15 a.m. – "Hemingway's Fight for the Full Use of Language" – John Dennis Anderson (Ernest Hemingway)
11:15 a.m. – Young Chautauqua Performance – Harper Withouse as Eliza Hamilton
11:30 a.m. – "Telling Classic Tales of Terror: Bringing Scary Stories to Life!" – Brian "Fox" Ellis (Edgar Allan Poe)
12:30 p.m. – Break for LUNCH
1:30 p.m. – Young Chautauqua Performance – Oliver Cabot as John Routt
1:45 p.m. – "Censorship and Suppression in the Era of Frankenstein" – Susan Marie Frontczak (Mary Shelley)
Saturday, September 9, 6pm-9pm
LOVE RECITAL HALL, MOSS PERFORMING ARTS CTR,
COLORADO MESA UNIVERSITY
6 p.m. – Introductions
6:15 p.m. – Nellie Bly portrayed by Kathy Applebee, Grand Valley History Players
7 p.m. – Rachel Carson portrayed by Katie Knutson
8 p.m. – Ernest Hemingway portrayed by John Dennis Anderson
2023 Performers
Susan Marie Frontczak as Mary Shelley
Susan Marie Frontczak has given over 850 presentations as Marie Curie, Mary Shelley, Irene Castle, Clara Barton, Eleanor Roosevelt and Erma Bombeck across the United States and abroad. She also works with both adults and youth to develop their own Chautauqua presentations. Susan Marie authored the Young Chautauqua coaching handbooks for Colorado Humanities and coaches students 3rd through 12 grades. In 2022 she joined the faculty of the new Chautauqua Training Institute run through North Dakota Humanities that is coaching a dozen new Chautauqua scholars from across the country.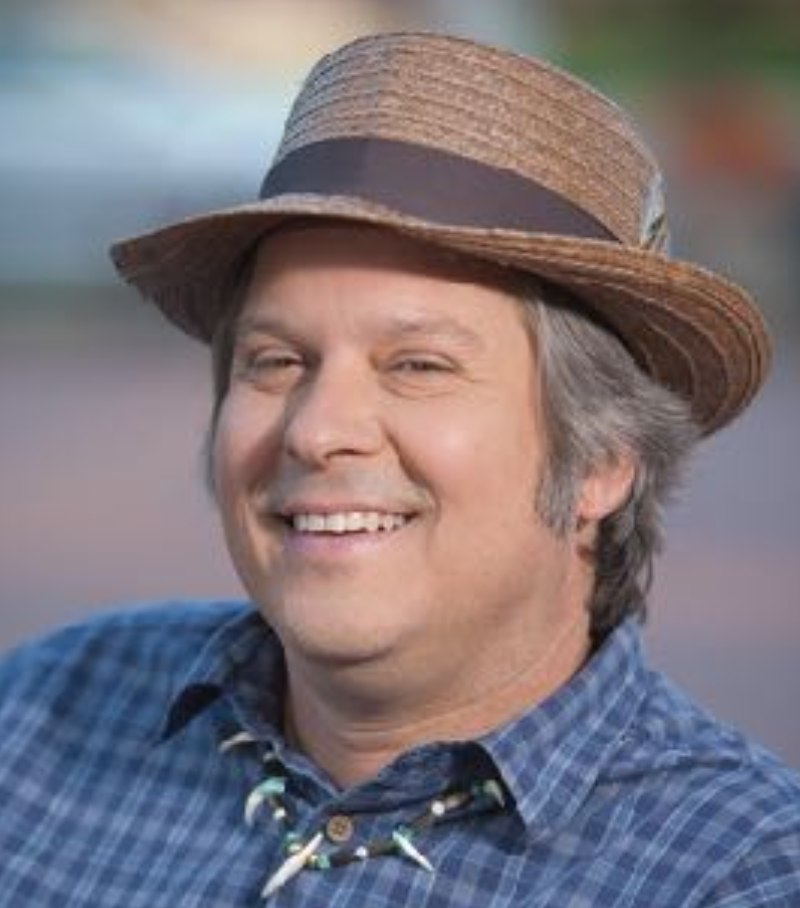 Brian "Fox" Ellis as Edgar Allan Poe
Brian "Fox" Ellis is an internationally acclaimed author, storyteller, historian, and naturalist. Since 1980, he has been touring the world as a performer and educator. Through stories and song, myth and poetry, Fox brings the world to schools, libraries, festivals, and conferences. Fox believes that within each of us is a story to tell. His goal is to awaken the tale teller in all of us.
Kathy Applebee as Nellie Bly
Kathy Applebee began storytelling as a teen, around campfires in New York and branched out into first person interpretation, improv, stage and screen acting, directing, and writing (published 'tween mystery author and produced playwright). She established and directs Mesa Murder Mystery's audience interactive mystery shows in Grand Junction. When she's not on stage or in front of a camera, she teaches and performs at Shelledy Elementary School in Fruita, CO. Her Chautauqua characters include Zelda Fitzgerald, Fanny Kemble, Annette Kellermann, Nancy Blain Underhill and Nellie Bly.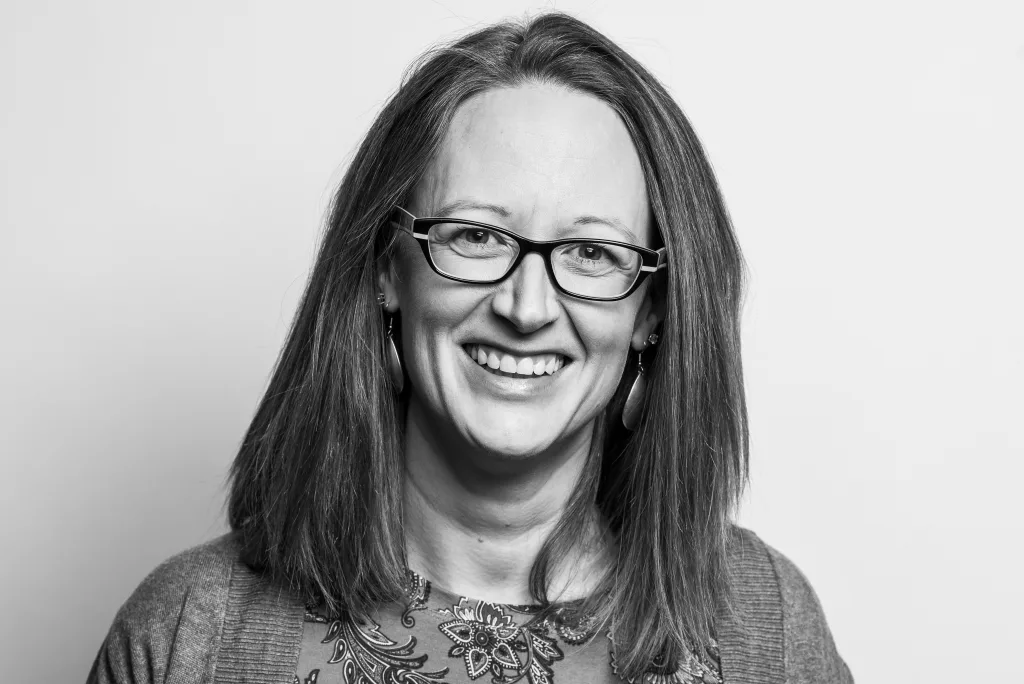 Katie Knutson as Rachel Carson
Katie Knutson has delivered residencies, performances, and classes to around 40,000 children and adults on four continents. In her 25 years as a storyteller and 18 years as teaching artist, She has been a featured performer at international storytelling festivals in Italy and the United Arab Emirates, and has performed and taught in Chile and Canada. She is the Executive Director of Northeast Storytelling (NEST) and has served on the Boards of Story Arts of Minnesota (SAM), Northlands Storytelling Network, the National Storytelling Network (NSN), and Youth, Educators & Storytellers (YES). In addition to writing and curating the "New Voices" column in Storytelling Magazine for 9 years, Knutson also contributed to Tomorrow's Storytellers Today (Cordi, Parkhurst Brothers, 2021), Science with Storytelling: Strategies for the K-5 Classroom (Stenson/Norfolk/Ford, McFarland, 2017), and Storytelling Strategies for Reaching and Teaching Children with Special Needs (Norfolk/Ford, Libraries Unlimited, 2018). She lives outside Minneapolis, MN where you can often find her digging in her garden, snuggling with her cats, playing board games with her family, or enjoying nature.
John Dennis Anderson as Ernest Hemingway
John Dennis Anderson, a native of Waco, Texas, now living on Cape Cod, is a performance studies scholar and Professor Emeritus in Communication Studies at Emerson College in Boston. He earned degrees in Communication Studies from Baylor University (B.A. and M.A.) and The University of Texas at Austin (Ph.D.), with concentrations in the study of literature through performance, and he is the author of The Student Companion to William Faulkner (Greenwood, 2007). Anderson has received grants to develop Chautauqua performances as the authors Henry James, William Faulkner, Washington Irving, Lynn Riggs, Ernest Hemingway, Marshall McLuhan, and Christopher Isherwood. His independently developed Chautauqua characters include Robert Frost, Louis Bromfield, and Henry Beston. In addition, he has performed a one-man show about Charles Dickens' reading tours and is developing a play about the Waco author Madison Cooper. Anderson was a faculty member for the Chautauqua Training Institute of Humanities North Dakota in 2022-2023. He teaches for the Open University of Wellfleet in Massachusetts, and he serves on their Board and is a trustee of the Helltown Players. Anderson recently acted in Harvey Fierstein's play Casa Valentina at the Provincetown Theater, where he appeared previously in the 20th Anniversary production of The Laramie Project. He received the 2013 Leslie Irene Coger Award for Distinguished Performance and the 2019 Lilla A. Heston Award for Outstanding Scholarship in Interpretation and Performance Studies, both from the National Communication Association.
YOUNG CHAUTAUQUANS:
Julia Stephen as Helen Hunt Jackson
Julia Stephen is a 5th grader at New Emerson School. Thanks to Ms. Tasia Martinez, she was introduced to Chautauqua as a 4th grader, where her performance was as part of her classroom grade. Julia is no stranger to the stage! She enjoys ballet, tennis and reading.
Madalyn Dietrich as Amelia Earhart
Madalyn Dietrich is a 9th grader at GJHS. Thanks to Ms.Kresta Christensen, She was introduced to Chautauqua as a 8th grader, where her performance was part of her 8th grade Capstone project. She also participated in several school theatrical productions while attending Juniper Ridge Community School. In addition to performing, Madalyn enjoys Art and audio books.
Oliver Cabot as John Routt
Oliver Cabot is a 5th grader at Scenic Elementary. Thanks to Ms. Katrina Galligher, he was introduced to Chautauqua as a 4th grader when his performance was part of a classroom grade. Oliver's interests are diverse! He enjoys P.E., coding, Chess, Hip-Hop dancing, math and writing.
---
Support for this program comes from:
<!=========list Template 2.9.6=========>
There are no upcoming events at this time
Chautauqua History
Chautauqua takes its name from a movement that began near Lake Chautauqua, New York, in the 1800s. It began with Sunday school teachers gathering for a week of study, but it became a touring program through which local communities could enjoy traveling speakers, politicians, plays, and music. Many communities still have the Chautauqua parks where these outdoor events were held, usually under a big tent. We've been told that at its height in 1924, Chautauqua programs visited over 12,000 towns and entertained over 32,000,000 people nationwide. But new technologies – radio and TV – led to the demise of the old-fashioned Chautauqua.

Today, Chautauqua has been reinvented as a way to bring the humanities, especially history, back to life. Organizations across the country bring in professional scholar-actors (Chautauquans) as historical characters, bringing history to life for their audiences. Local talent provides a great variety of daytime programs. These modern-day Chautauquas are usually sponsored by state humanities councils and other non-profit entities.
What about History Alive! (formerly Two Rivers Chautauqua)?
Two Rivers Chautauqua got its start in 2006, thanks to the Museum of Western Colorado, Colorado Humanities, and local donors. It is a two-day event held each year on a Friday and Saturday.
You'll notice that some of our Chautauquans portray very well-known American icons; others are not so well-known. We believe that part of the fun of Chautauqua is learning more about our country's history through historical figures we may not know so well, or at all. Here's a year by year theme:
2006 – The Call of the West with Kit Carson, Jessie Benton Fremont, Teddy Roosevelt, and Marie Curie
2007 – 1776 with Benjamin Franklin, Phillis Wheatley, Thomas Jefferson, and Hector St. John de Crevecoeur
2008 – World War II with General George Patton, Eleanor Roosevelt, Winston Churchill, and Ernie Pyle
2009 – Larger than Life with Irene Castle, P.T. Barnum, Coco Chanel, and Babe Ruth
2010 – The American Civil War with Abraham Lincoln, Harriet Tubman, William Lloyd Garrison, and Robert E. Lee
2011 – Lighten Up! with Mark Twain, Dorothy Parker, and Will Rogers
2012 – Inventive Minds with Henry Ford, Mary Wollstonecraft Shelley, Albert Einstein, and Dr. Seuss
2013 – Colorado Riches! with Margaret "Molly" Brown, Otto Mears, Teddy Roosevelt, and el vaquero, Diego Martín
2014 – American Dreams with Alexander Hamilton, John James Audubon, Jane Addams, and Rosa Parks
2015 – Rascals and Rogues with Benedict Arnold, Belle Starr, Aimee Semple McPherson, and Huey Long
2016 – Character Forged in Conflict with Abraham Lincoln, Jefferson Davis, Eleanor Roosevelt, and Nikita Khrushchev
2017 – Western Voices with Laura Ingalls Wilder, Georgia O'Keeffe, and Mark Twain
2018 – WWI: The War to End All Wars with Erich Maria Remarque, Emma Goldman, and General Jack Pershing
2019 – That's the Way it Was: The Baby Boom Years with Walt Disney, Julia Child, and Walter Cronkite