Artifact Donation – Info & Form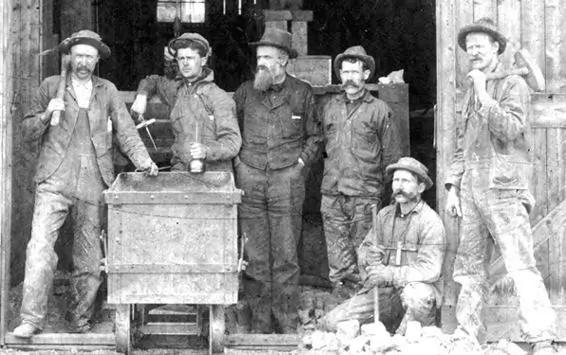 Thank you for considering us for your artifact donation! Please take a moment to check our our FAQ below before submitting your Artifact Donation Form!
---
Artifact Donation FAQ
IS THE MUSEUM OF WESTERN COLORADO STILL ACCEPTING ITEMS?
Yes! The Museum is interested in artifacts relating to Western Colorado and the Colorado Plateau. The Museum of the West is particularly interested in items used or made in Western Colorado with specific historical contexts, as well as archival materials, such as letters, diaries and photographs. However, we are only collecting a limited selection of items. After you have submitted the form regarding your item, a member of the Collections or Curatorial Department will follow up with you.
CAN I JUST DROP THE ITEMS I WANT TO DONATE OFF?
No! Please wait until our staff is able to review your form and get in contact with you. When an item is dropped off without the proper paperwork being filled out and without information on its provenance, it loses a great deal of historical value and also risks falling into legal limbo.
WHEN WILL MY DONATION BE ON EXHIBIT?
The Museum does not guarantee artifacts will ever be exhibited. Once an object, document or photo is donated, it immediately becomes available to staff and researchers who are working on a variety of projects. We cannot predict what specific uses your items will have, but your generosity will instantly and permanently expand the amount of local cultural resources and history that is available to the public!
HOW WILL MY DONATION BE CREDITED IF IT IS EVER PLACED ON EXHIBIT?
The Museum allows, within reason, the individual donors to include what they want the credit to read. For example, "Gift of Ronald Darcy." or "Donated in Memory of Elaina Darcy."
WHERE ARE THE ITEMS IF NOT ON EXHIBIT?
Artifacts are housed in Collections Storage. This is an area belong to the Museums, with systems for environmental regulation and monitory, as well as security. Artifacts are typically housed in storage containers specifically designed and selected for museum artifacts.
WILL THE MUSEUM APPRAISE ITEMS FOR DONORS OR OTHER MEMBERS OF THE PUBLIC?
No. The Internal Revenue Service considers such activity by a 501c(3) a conflict of interest.
CAN I SEE THE ITEMS I HAVE DONATED IF THEY ARE NOT ON DISPLAY?
With an appointment, donors are welcome to bring family members to view their donations if they are not on public display. Some items may have viewing restrictions placed on them. These will be discussed with you upon request for a viewing.
---
Artifact Donation Form
Please fill out the form below with as much information about your materials as possible. The more information we have about an item, the more valuable it is to preserving our local history.